Deep in Oregon farm country, Edith and Earl McRae are looking down the barrel of yet another anniversary with none of the joy such a milestone
should hold. Instead, they are stuck in a past that holds them to heartbreak and tragedies from cherishing their wonderful lives together.

Enter the mysterious and ever-so-slightly magical Mara O' Shaunnessey, who appears on their ranch with the power to mend long-broken fences and show them how to recognize the enchantment of their everyday lives.

But Earl is facing another transition, and Edith must soon survive another unavoidable heartbreak. In the time they have left, Mara, Edith, Earl and their wayward grandson, Daniel, must recreate the joy of living before it is time to say goodbye.

Gracefully capturing the strange alchemy of people and places, Kaya McLaren's story of redemption and rediscovery will inspire readers to find the magic and power in every day shared with the people they love.

"Church of the Dog" is on the Reserve Shelf at Walla Walla Public Library.

Featured books will be available for the public today. They can also be placed on hold online at wallawallapubliclibrary,org or call the library for assistance at 527-4550. Other books include:
General interest
"All In the Mind," by Alastair Campbell


Martin Sturrock desperately needs a psychiatrist. The problem? He is one. Alastair Campbell offers a glimpse into the mind of a man who is supposed to be helping heal other people's minds.

Emily is a burn victim. Arta is a Kosovan refugee recovering from rape. David is a long-term depressive, while Ralph is a member of Parliament who lives in terror that his drinking problem will be exposed. Very different Londoners who share one thing: they all spend an hour each week with Prof. Martin Sturrock, their psychiatrist.

Little do they know that their doctor's own mind is not the reassuring place they imagine it to be. For years he has hidden in his place of work, ignoring his demons. But now his life is falling apart, and the only person he can turn to is a patient. Comic in many ways, Alastair Campbell's first novel is rich in compassion and gripping in its portrait of the human mind.


Nonfiction
"The Vineyard Cookbook," by Barbara Scott-Goodman

Savor and explore American wine and wineries with an elegant companion: "The Vineyard Cookbook." It's filled with simple and delicious recipes
from culinary expert Barbara Scott-Goodman. The recipes are perfected with multiple wine suggestions from select American wineries. This seasonal celebration of great food and wines contains 12 multi-course menus for all seasons and occasions: enjoy a festive spring meal, a sunny afternoon picnic or an intimate autumn dinner.

More than 60 easy-to-prepare recipes, including Swiss chard frittata, risotto with broccoli rabe and parmesan cheese, pan-seared duck breast with red wine sauce and peach and raspberry cobbler. This book gives you great food, the perfect wine and a delightful glimpse of the country's vineyards and wineries.

"The Book Whisperer," by Donalyn Miller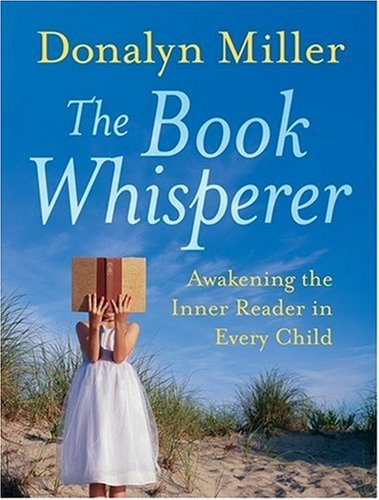 Donalyn Miller is a dedicated teacher who says she has yet to meet a child she couldn't turn into a reader.

In "The Book Whisperer," Miller takes us inside her sixth-grade classroom to reveal the secrets of her powerful but unusual instructional approach. Miller embraces giving students an individual choice in what they read combined with a program for independent reading.

She also focuses on building a classroom library of high-interest books, and above all, modeling appropriate and authentic reading behaviors. No matter how far behind Miller's students may be when they start out, they end up reading and average of 40 books per year and develop a love for reading.


Others

"The Handy Weather Answer Book," by Kevin Hile; "The Philosopher and the Wolf," by Mark Rowlands; "The Cavalier of the Apocalypse," by Susanne Alleyn; "Loot the Moon," by Mark Arsenault.