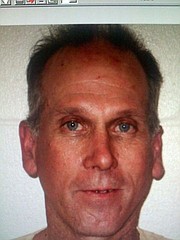 The search continues for a man wanted in connection with a Friday shooting death in Milton-Freewater.
State Police, Umatilla County Sheriff's deputies and numerous city police officers continue to search the hills west of town for George West Craigen.
On Friday morning, Cecil "Rob" Carter was shot at his home at his home at 52856 Stephens Road.
The shooting set off a massive manhunt for Craigen which continues, authorities said.